The Groundlings is a non-profit organization, founded in 1974 by Gary Austin. This generous team of professionals, Groundlings and Groundlings Alumni, dedicate their time to ensuring the prosperity and longevity of The Groundlings Theatre and School.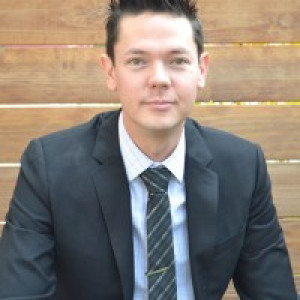 Joseph Yoshitomi
Chairperson
Joseph Yoshitomi has nearly 20 years of arts administration experience in not-for-profit producing and presenting organizations, for-profit media and technology companies serving the performing arts, and as an outside consultant on special projects for individual artists and companies. He currently serves as the Vice President and General Manager for Dallas Summer Musicals, was the first and only VP Marketing for TheaterMania/OvationTix leading up to that company's sale, and also served as Director of Marketing & Communications for Geffen Playhouse in Los Angeles where he oversaw marketing during that not-for-profit theater's largest artistic programming and earned-revenue expansion. He is a speaker at national conferences such as INTIX and those organized by Americans for the Arts and Theatre Communications Group. His marketing and communications methods have been reported as innovations in the Los Angeles Times, Chicago Tribune, Washington Post and American Theatre Magazine. He currently serves on the board of The Groundlings and has served on the boards of LA Stage Alliance and the Foundation for New American Musicals. He has independently produced theater, and began his career as a Los Angeles County/J. Paul Getty Arts Administration Intern at The Pasadena Playhouse.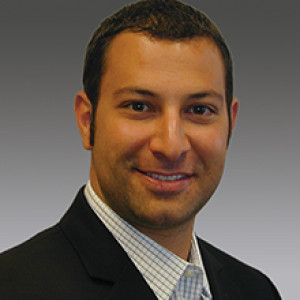 Nicholas Antonian
Treasurer
Nick Antonian, CPA, MBA is the Treasurer of the Groundlings. He is currently a Director at Marcum LLP in the Firm's Los Angeles office. As a member of the Assurance Service practice and National Retail and Consumer Products Group, he works on the financial audits and reviews for multiple clients as well as mergers and acquisitions. His experience includes working with clients in the high technology, manufacturing, distribution, furniture, and retail and apparel industries and provides post-audit business consulting services including financial forecasts, advanced modeling and recommendations for operational efficiencies. Nick can be contacted at [email protected]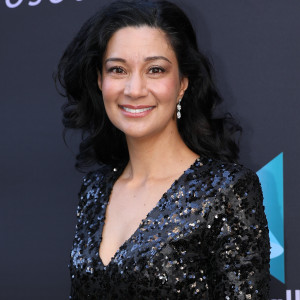 Jandiz Estrada Cardoso
Secretary
Jandiz Estrada Cardoso is the Sr. Director of Engagement under the Global Talent Development & Inclusion division for film, tv, and streaming at NBCUniversal. For her first 6years in this role, her focus has been on scouting and designing creative pipelines for emerging actors, comedians, hosts and casting directors. She executive produced the bicoastal NBCUniveral Short Film Festival and the national search and tour of StandUp NBC both awarding talent holding deals to their champions. In her freelance career, she has worked on pilots and series with networks including AMC, ABC, CBS, Starz, Spike TV and MTV, and films with studios including Disney, WB, Paramount, Universal, New Line and Screen Gems. In 2010, she joined NBC's New York casting office, which auditions all NBC pilots and served as Associate on the last season of the Emmy Award winning series, 30 Rock. She was voted Backstage Magazine's Reader's Choice Award for Audition Coach of the Year. Proud member of Casting Society of America, Hollywood Radio & Television Society and voting member of the Television Academy of Arts & Sciences. Last year, she was the recipient of the Golden Eagle Award for Diversity Impact in Television.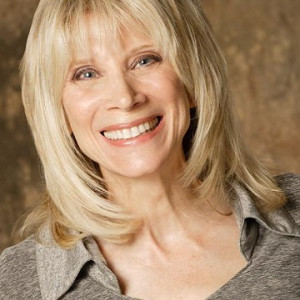 Phyllis Katz
Groundlings Alumna
A pioneer member and former director of The Groundlings, Phyllis has enjoyed working in TV, film and stage as an actor, writer and director. Her one-woman show, "Katz: Music & Characters," won a Drama-Logue award for best performance; her play, "Codependently Yours," was an L.A. Weekly award nominee; and her first film short, "Shoedini," ran on I-film for a year with a 10 rating. She most recently appeared in RENO 911!, STRONG MEDICINE, and the film, TAKING THE PLUNGE, and was the female lead on Showtime's cult comedy, SHERMAN OAKS. As a songwriter, she co-authored three TV theme songs, and the anthem for Project Literacy, and was a regular contributor to FX's SON OF THE BEACH. In addition to co-creating The Groundlings School, Phyllis does private coaching and conducts writing, character development, and song improv workshops across the country. She is a contributing writer for OurLa.org, and her first book, "Hipwrecked: My Health Insurance Sucked, So I Went to India" is now available!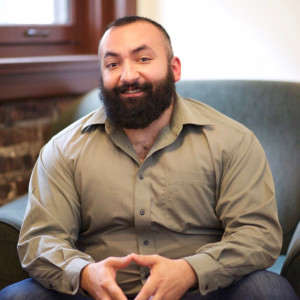 Jonathan Sánchez Leos
Jonathan Sánchez Leos is currently the Director of Fellow Affairs and Title IX Coordinator at the American Film Institute. In that role, he co-created (along with current Groundling SAMANTHA DE SURRA) "Young Women in Film" - a program dedicated to teaching underserved populations the art of filmmaking, and sponsored by the Will & Jada Smith Family Foundation and the LA Department of Cultural Affairs. In 2019, he was chosen as an Eisenhower Fellow and traveled extensively throughout China to speak on issues dealing with diversity & representation in that role. Prior to coming to Los Angeles, Jonathan was a Fulbright Clinton Fellow in Ukraine where he advised on national youth policy issues; and a Presidential Management Fellow for the US Department of Justice and the US Department of Health & Human Services. He is fluent in English, Spanish and Russian. A native of Chicago, Jonathan has dedicated his work to giving voice to underrepresented populations and serving as a champion for diversity and equity. He can be reached at [email protected]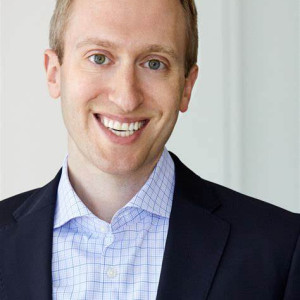 Matt Levy
Matt Levy is a partner at the entertainment law firm Hansen, Jacobson, Teller, Hoberman, Newman, Warren, Richman, Rush, Kaller & Gellman L.L.P., where he specializes in the representation of emerging and established talent and production companies in the film, scripted and unscripted television, and digital media industries. Prior to practicing talent-side transactional entertainment law in TV and Film, Matt began his legal career as an entertainment litigator and music industry attorney, and before that, he served as an assistant tour manager on an international tour for KC and the Sunshine Band and the Village People.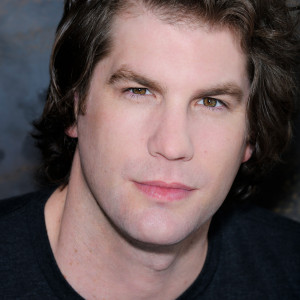 Alex Bonifer
Groundlings Main Company Member
Alex proudly hails from the 4th largest city in Los Angeles county, the gem of the San Fernando Valley, the Jewel City: Glendale, CA. He loves his family, making people laugh, and the Los Angeles Chargers. He currently plays Neil O'Connor on AMC's KEVIN CAN F*** HIMSELF. Other credits include NBC's SUPERSTORE, NETFLIX animation's CITY OF GHOSTS, and independent film FILMFEST, among others. If you see him around the theatre be sure to say "hey", he'd love to say "hey" back :)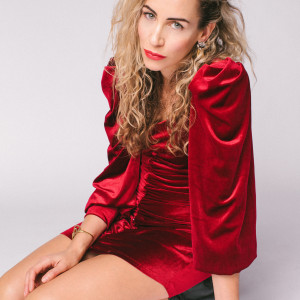 Lauren Burns
Groundlings Main Company Member
Lauren Burns comes from San Francisco and New York. She attended NYU and the Stella Adler Conservatory where she became proficient in mask work. Film and TV credits include: I FEEL BAD, SUBURBICON, MIKE TYSON MYSTERIES, MIGHTY MED, TWO BROKE GIRLS, GO ON, WHITNEY, & WEEDS. Lauren writes and teaches and does lots of commercials for you. She co-created the live talk show, HAPPY HOUR, with Groundlings Lisa Schurga and Ariane Price, and the web series, WINSBURG, with Groundling Chris Eckert, where she plays her hero, Ruth Bader Ginsburg. She also created two attractive children in her body and is married to a sexy cinematographer named Brian Burgoyne.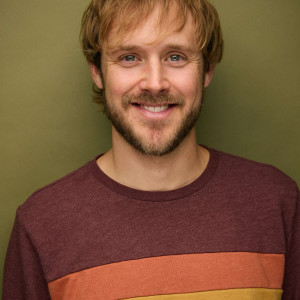 Josh Duvendeck
Groundlings Main Company Member
Josh is thrilled to be a member of the Main Company. His TV and Film Credits include, FOR ALL MANKIND, PARKS AND RECREATION, 911, GOOD GIRLS, MODERN FAMILY, THE MIDDLE, REL, WORKAHOLICS, AMERICAN VANDAL, TEEN WOLF, BONES, CONAN, JIMMY KIMMEL LIVE, GAMESHAKERS, IN LIVING COLOR REBOOT, TED, ALLEGIANT: PART 1, BACKUP BOYFRIEND. Josh is from Santa Barbara and is a graduate of the BFA acting program at USC. Talk to him about dogs or the Dodgers and he will be happy!